Where Can I Sell My Car?

Do you want to sell your car near New Castle, Wilmington, or Newark, Delaware? If so, then we at Sheridan Nissan want to offer insight into where and how to sell your car to our dealership. As you read our overview to selling a car, don't hesitate to contact us with any further questions!
How Do I Sell My Car?
When selling your car, you have a couple options. These include selling your car to a dealership or selling your car to a private buyer online. To begin, you'll want to gather the important documents related to the vehicle, such as the title. If you're still paying off your car loan, you'll need to contact your lender before making a sale.
Another important step is checking the value of your vehicle, which you can do using trusted sources like Edmunds and Kelley Blue Book®. In addition, you may want to consider ordering a vehicle history report to show the current condition of your vehicle.
Of course, when you sell your daily driver, you want to get the most bang for your buck. That's why it's important to wash and vacuum your vehicle, remove your belongings, and consider scheduling minor repairs. To take this one step further, you can even have your car professionally detailed.
What Are the Benefits of Selling My Car to a Dealership?
Selling your car to a dealership rather than to a private buyer comes with numerous benefits. For one, it may be simpler to find a dealership interested in purchasing your specific make and model than a private buyer. The process is also:
Easier
Quicker
More reliable
When you sell your car to a dealership, an associate will handle all the necessary paperwork on your behalf. This includes the documents for the DMV (Department of Motor Vehicles). To top it off, you can walk away with a check in hand that you know you can cash.
Choosing to sell through a dealership means you won't have to spend any time or energy:
Advertising your car online
Scheduling test drives for prospective buyers
Organizing all the paperwork, including the title transfer, bill of sale, and more
Selling your car through a dealership takes out the guesswork and lets you focus on your next move.
How Does a Trade-in Work?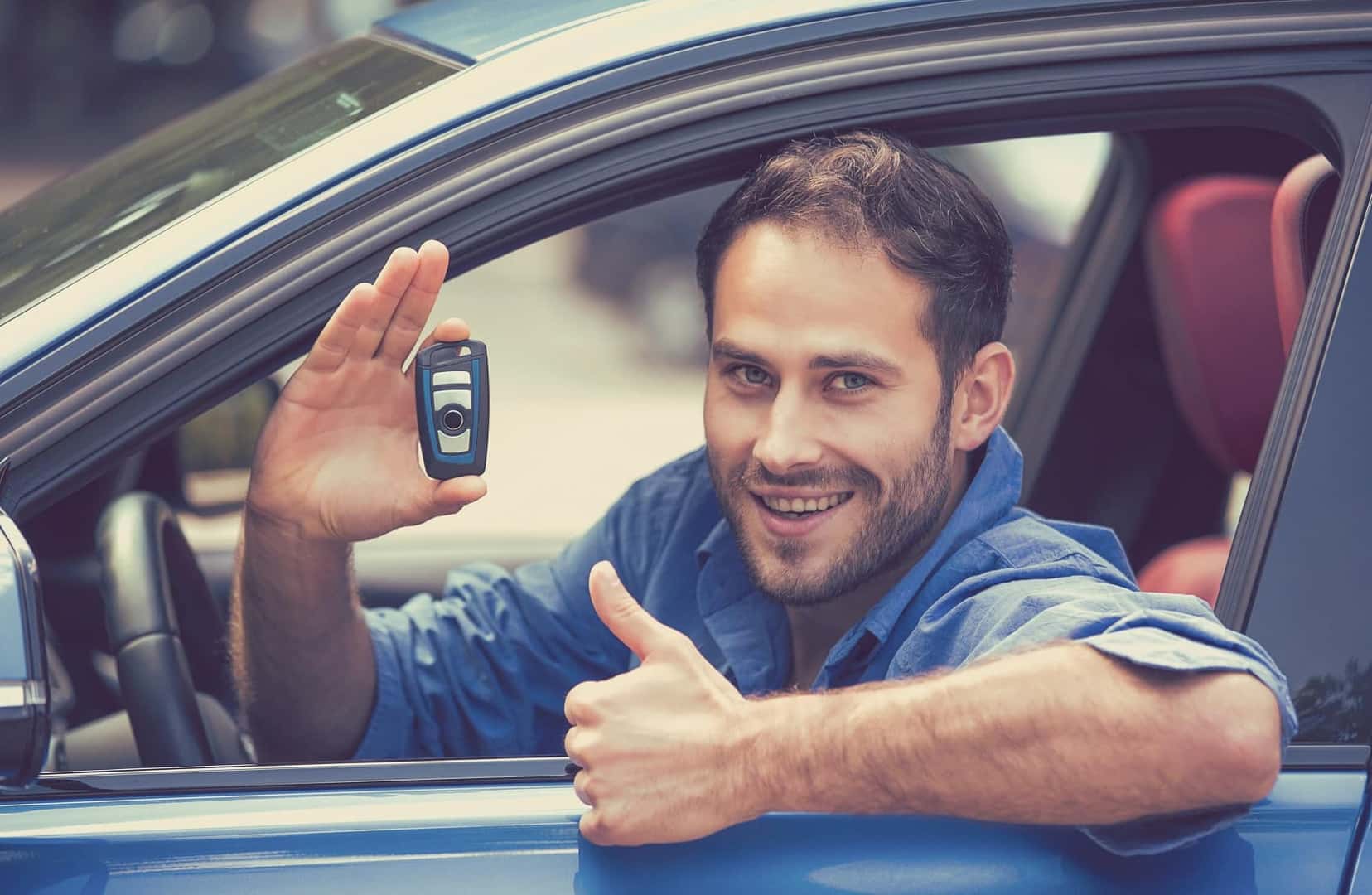 When you sell your car to a dealership, you also have the option to trade it in for credit you can apply toward the down payment on your next vehicle. So, if you're selling your car to upgrade your ride, trading it in is the quickest way to do just that.
To begin, you can Value Your Trade online with our convenient, secure form powered by Car and Driver. After you receive an estimate, you can visit our dealership, where one of our specialists will walk you through the next steps in our streamlined process.
Another benefit is that you could save money on taxes since many states subtract the trade-in value of a vehicle from the overall price of the car being purchased. That means, you pay the sales tax on the total cost of the vehicle minus the trade-in value.
Where Can I Sell My Car near New Castle DE?
If you're ready to sell your car and take the wheel of a new one near New Castle, Wilmington, and Newark, DE, then contact us at Sheridan Nissan today! We look forward to guiding your through our straightforward process.