Nissan Dealer Bear DE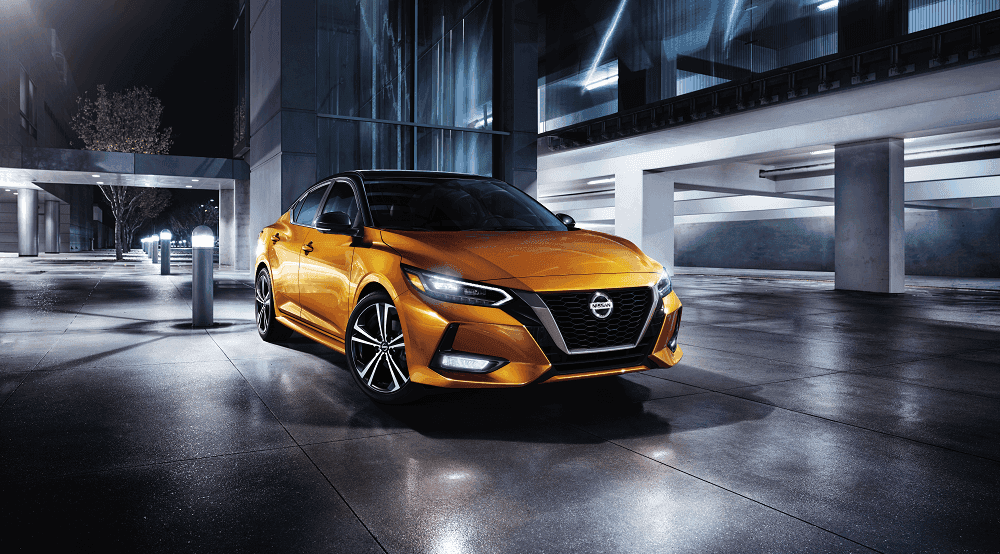 We here at Sheridan Nissan are well aware that our Bear, DE, customers value convenience whenever they're shopping for their next car. That's exactly what our team strives to provide.
To provide you with a clear picture of how we accomplish this for you, we've drawn up the following descriptions of each of our departments. Take a moment to read through them to find out for yourself if our Bear, DE-area Nissan dealer is the right one for you, or you can skip ahead to view our Nissan inventory easily online.
Diverse Nissan Inventory

Sedans? SUVs? Pickup trucks? We've got you covered no matter what your priorities might be. While you're perusing our lot and showroom, you'll be able to get a good look at such standouts as the Nissan Altima, the Sentra, the Rogue, the Nissan Murano, and the Frontier.
If you have any questions, our sales staff will be there to help you out in any way they can. A member of our team will also accompany you on each of those all-important test drives.
---
Hands-On Nissan Financing Assistance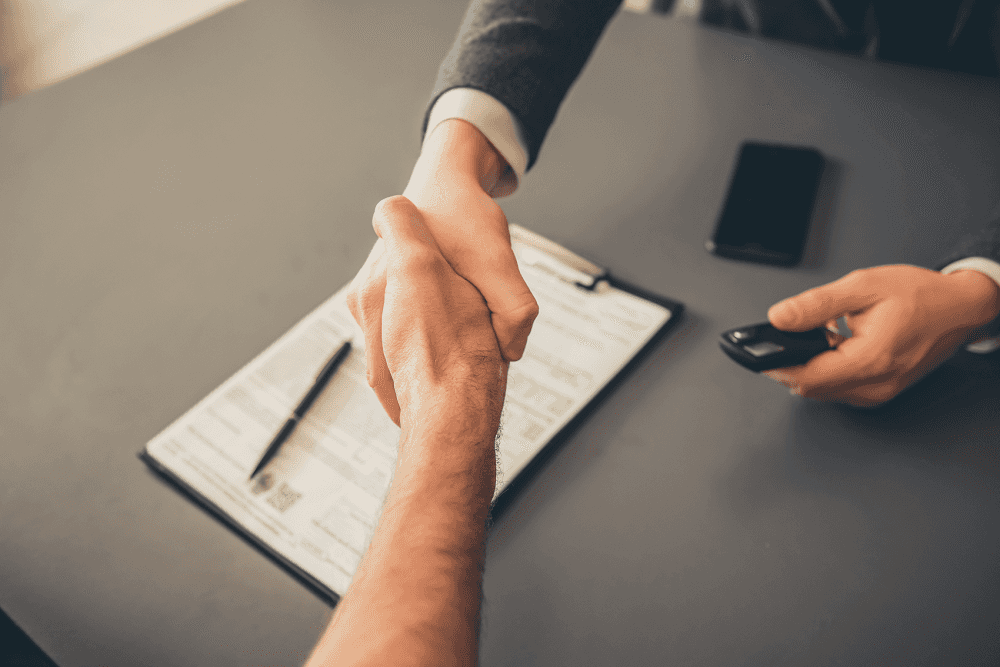 Whether you're interested in signing a lease or applying for a loan, the folks in our finance department will walk you through your options. They'll make sure you have all the information you need to make a well-rounded decision.
Be sure to give yourself a head start on the whole process by taking advantage of the resources we've provided for you online:
Value Your Trade
Financing Application
---
Nissan Service Center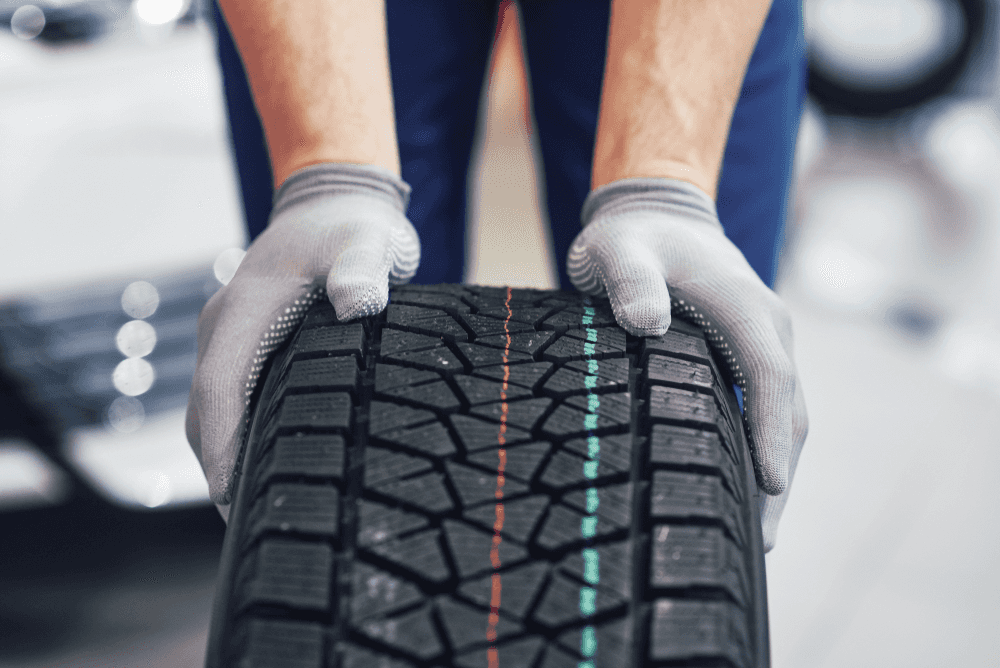 From routine maintenance to significantly more complicated repairs, the service technicians at our Nissan dealer near Bear, DE, can handle any challenge that comes their way. These certified experts use advanced equipment and methods to deliver precise results every time. Whenever you put your vehicle in their hands, you can be sure it will get the care it deserves.
Here are a few of the maintenance tasks you can count on us to perform on your car:
Wheel alignments
Brake repairs
Oil changes
Transmission flushes
Tire services
---
Things We Love About Bear DE
Whether you're interested in testing your problem-solving skills or doing something a little more physical, you're sure to agree Bear offers something for everyone. For starters, there's Axxiom Escape Rooms as well as Great Escape Delaware. There's also Mansion House Farm Paintball, New Castle 100 Archers, and Fred Rust Ice Arena.
While you're out making the most of Bear and its surrounding areas, be sure to swing by if you're in the neighborhood. We'll be happy to help you find the Nissan that will take your overall driving experience to the next level.
Come Explore the Possibilities At Sheridan Nissan Today
As you can tell, our entire team here at our Nissan dealer near Bear, DE, is dedicated to assisting you in any way we can. If you're ready to begin the process of finding your next Nissan vehicle, we're here to help. You can get everything started by contacting Sheridan Nissan to schedule your test drive.
---
---
Service advisor Matt is a tremendous asset to the company and I always enjoy working with him. Matt introduced me to the new advisor Roy who was very friendly and knowledgeable. It is nice working with people you trust and look out for me as their customer! Thanks Sheridan Nissan!
Our sales person Pedro was fantastic! He was patient and explained everything!
It was a great experience
Every thing went well as schedule very nice people. They take the time to explain what they will be doing to your car based on the needs.
My experience at Sheridan Nissan was a good one!! The work was A Number One!! I felt safe in the very important repairs that were done on My Nissan Rogue. It was like a brand new car!! It was washed also which is something I did not expect. I feel like Sheridan went the extra mile!! Thank you!!!
It was very professional, my rep even found a coupon that saved me money. My rating is a 10
Mr Bob H. Was very helpful and patient. I was able to see the car I wanted and walk out a happy customer of a new Nissan rouge platinum. Will definitely recommend anyone trying to get a Nissan to go to Sheridan Nissan they have a great team.
Stephanie is the best!! She kept me updated on the status of my car. Very sweet always!!
My agent was Matt he was awesome he took care of my car and all of my questions
Good people pretty straight forward no BS deal went through cut and dry
Matt was a very professional and empathetic employee for the service I and my truck needing repair!! Extremely nice and went above the call of duty 👏. Would recommend him and Nissan Service to others!
Mike is fantastic!! We keep coming back to Nissan and to work with Mike because he always points us in the right direction. He is patient and explains things very well. It's also so great to have someone who understands what we specifically want out of a car. We would recommend Mike to anyone any time!!
Great customer service. Friendly, personable, yet professional. Didn't try to upsell anything.
Absolutely first rate. The staff was polite, helpful. I didn't feel like i was being taken advantage of. My car runs great.
The customer service team was good
I saw a review on a page about Mrs. Alexander Melissa on how she helps people make money from Crypto trading as well as Stock and Binary options. I decided to contact her and invested as little as $500. To my greatest surprise, I made a profit of $6,800 within 5 days. This is the best investment I've ever had and I'm so grateful to Mrs. Alexander Melissa for helping me manage my trading account. For those of you looking for a good way to invest your money, then I urge you to invest in Crypto. Mrs. Alexander Melissa is the ...
I have been a loyal customer since 2000. I've bought 3 Xterra's and an Altima Coupe from Sheridan Nissan and each time I've had my vehicle serviced, I've experienced nothing but excellent, professional, kind, down-to-earth representatives that have always been honest and up front about what needs to be done. I always feel comfortable knowing I will be taken good care of by Sheridan Nissan!!
My car had a recall on it, and they took care of it with no problem! The staff was great and the service time was awesome!
Mike was great! He understood what I was looking for and we ran with it. Extremely knowledgeable about the car (as well as other Nissan models I asked about). During the entire experience, no pressure tactics which was extremely an upside on my overall experience at the dealership. Discussion on pricing was straightforward and to my satisfaction given the current market conditions.
My service advisor was Matt. When he called us to tell us what was wrong with our car, he explained everything in detail. My husband and I appreciated Matt's honesty.
Great service, affordable, the staff is pleasant and courteous, I feel very well taken care of, definitely a #10
Very nice and informative workers, made the process easy
Close to home, thorough, prompt
Great service getting my car worked on, everything was explained clearly. Friendly staff everytime I've been there
Bob was the most honest sales person we have ever dealt with, he made the experience pleasurable.
The customer service was good and there were no issues with my car, everything was super fast because of good customer service.
Had a recent oil change done and while I was there I asked if they would remove the dealer tag off the front so I can attach the sorority license plate I was recently gifted.
First time servicing my vehicle here, great work and complementary car wash
Michelle was a pleasure to work with. Very knowledgeable!
Mr. Bob is a very helpful salesman! 5 stars for him very easy and smooth transaction thanks God bless..
The advisor explains the work in detail and gives update on the progress of repairs
Mike made the whole experience worth it. Took his time to tell us about features of the truck and even took me on a test drive of the new Rogue.
Mike and Michelle were amazing! They helped me out a lot and made sure I would be good to go for my long trip to Pittsburgh.
Michelle service advisor always go the extra mile to help me with getting my car service. Very good mechanics. Fast service.
I usually go to a different Nissan dealer for service but wasn't able to get an appointment. This was my first time at Sheridan but won't be my last. They totally won me over. The service received at Sheridan Nissan was top notch and fast. Carlos was friendly and very easy to work with.
The customer service is exceptional! Again, I want to commend Mr. Michael Galasso and his staff for their excellent service, and I would not want nor trust any other company to work on my vehicles.
Great service advisor. Glad to see a female. She was very professional and knowledgeable. Explained everything in detail.
Always a great experience working with the team at Sheridan Nissan ! They got me and out and able to get an appointment in a timely manner
They always do a great job. Bill is super helpful and his people skills are fabulous
My advisor Matt made the process easy and the service was phenomenal. When my car was done they came to pick me up and took me back to my car.
3 they where fast with friendly service
Service was impeccable thanks.
Always a great experience working with service advisor Bill. They were able to see me right away (slow leak in tire) and I was able to get my oil changed at the same time.
Process to get an appointment was easy. Everyone was cordial and maintenance I received was above and beyond.
Brought in my Altima for its first service at 7,500 miles. Made an appointment a few days prior and it was very easy. Service advisor followed up with confirmation and reminder texts. My wife brought in the car at the appointment time and she was greeted by polite and professional service advisors. She waited for the service to be completed. It was finished in less than one hour, including installation of the trunk net. Great work by the service technicians and advisors!
Very quick service. Good technicians as well as service advisor.
I was so pleased with the service that I schedule another service. The customer service was great! Thank you all for your service!
Excellent and experienced staff, they know what they're doing and they are fast and prompt.
I received a recall notice for my Nissan vehicle. I made an appointment with Sheridan to have it addressed. I was very pleased with the quick and fast service.
As always Sheridan Nissan performed the services needed in a truely professional manner.
Good service. Friendly and knowledgeable staff
Service was completed earlier than I anticipated and everyone was attentive and professional!!
What an unbelievable experience! They recently replaced the transmission in my Sentra under warranty! The whole experience was quick and painless! Thank you!
Incredible customer service and pleasant atmosphere in the service waiting area.
Great Experience. Mike was super great
Friendly staff. Very detailed about work being completed. I had Carlos who kept me informed every step of the way.
The dealership is very professional yet personable and I received great service when I was there.
I was in dire need of an oil change and was able to schedule it for the same day. My appointment was at 3pm and I dropped my car off at 12:30. My car was done at 1:30 and I appreciate them working on my car early! They washed it and it looked great!
Bob, salesman and Joe, underwriter were both wonderful in every aspect of the purchase of my new car. Bob guided me through the entire decision process when I was actually interested in a used car, really didn't know what I wanted but ended up buying a 2023 Rogue, which I love. When dealing with Bob, I felt like he was more of a consultant, than a car salesman. Likely that's how he makes sales by caring about the client. Thank you Bob, I'll be back in 2 years for a white car!! 🙂
Quick and easy. Rep was pleasant and helpful. Called me back bright and early with an answer to my question. Reminded me to make a follow up in a few weeks. Shuttle driver needs a raise, very comfortable. My stressful day made easy.
I can't say enough for Sheridan service dept...I had a problem Saturday and stopped to see if they could check....Matt was so considerate and had me stans by and fit me in. Yeah!!!
The customer service you receive at Sheridan is AMAZING!!!!! We are repeat customers and every time we go back they treat us like family. Bob, Langston and Joe O, TY for all that you do to make us happy.
I was looking for a the right truck at the right price and I found it at Sheridan Nissan! I've been looking online literally across the country on multiple sites and I finally found what I was looking for after about three weeks. Pedro my salesman and Kyle in finance were great! Pedro helped me over the phone sending me pictures of all over the truck. He really made this process easy and quick. He had all my paperwork done that same day and I was on a plane the next morning. When I arrived he had all my ...
Appreciate the professional and greeting staff at the service desk and clerks
I have purchased 3 vehicles with Sheridan and have been satisfied with the dealership & service
Professional & courtesy staff Rep.Michelle,was 10 out of 10,for service delivery