Nissan Dealer Bear DE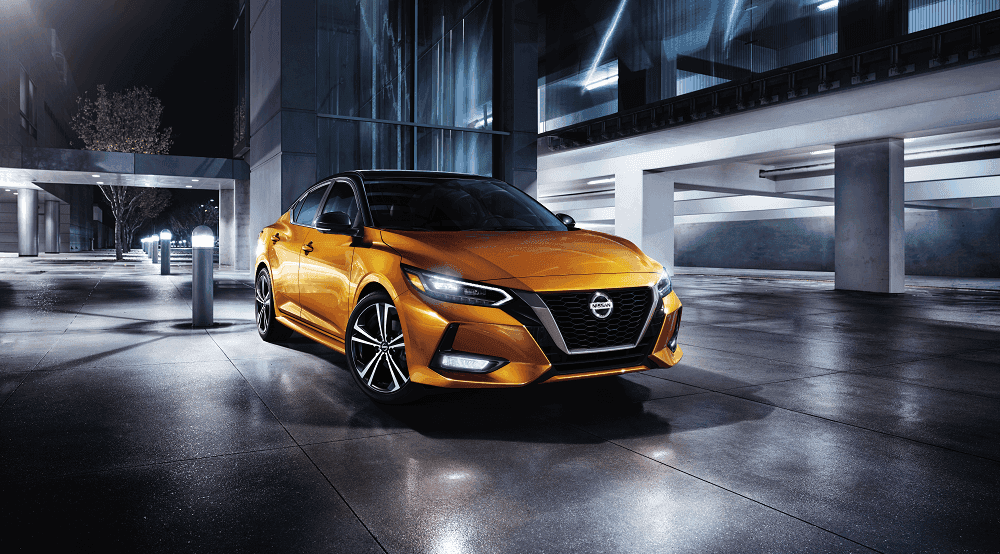 We here at Sheridan Nissan are well aware that our Bear, DE, customers value convenience whenever they're shopping for their next car. That's exactly what our team strives to provide.
To provide you with a clear picture of how we accomplish this for you, we've drawn up the following descriptions of each of our departments. Take a moment to read through them to find out for yourself if our Bear, DE-area Nissan dealer is the right one for you, or you can skip ahead to view our Nissan inventory easily online.
Diverse Nissan Inventory

Sedans? SUVs? Pickup trucks? We've got you covered no matter what your priorities might be. While you're perusing our lot and showroom, you'll be able to get a good look at such standouts as the Nissan Altima, the Sentra, the Rogue, the Nissan Murano, and the Frontier.
If you have any questions, our sales staff will be there to help you out in any way they can. A member of our team will also accompany you on each of those all-important test drives.
---
Hands-On Nissan Financing Assistance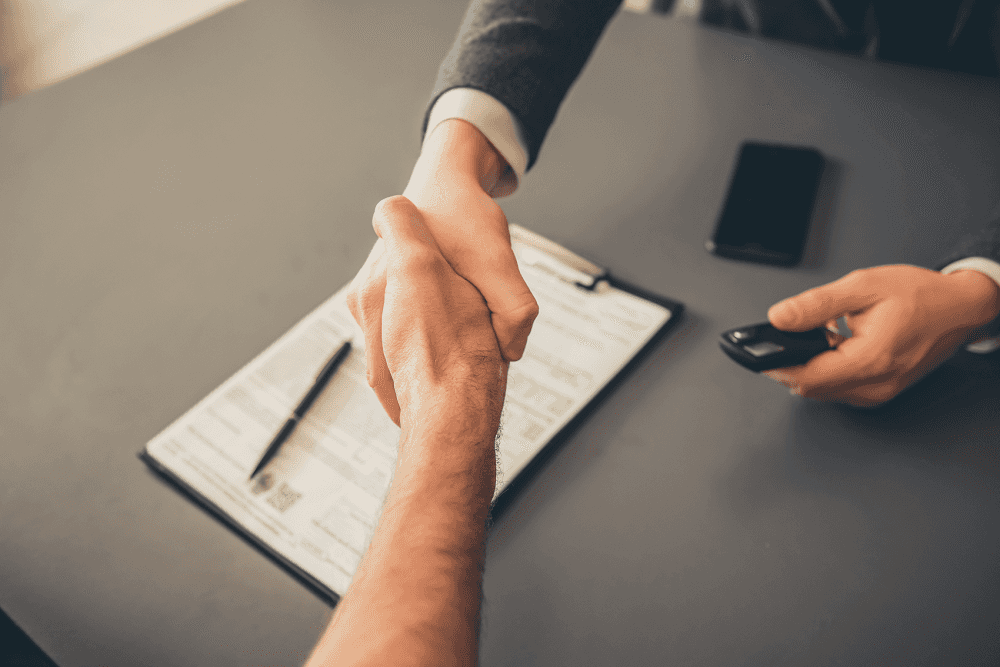 Whether you're interested in signing a lease or applying for a loan, the folks in our finance department will walk you through your options. They'll make sure you have all the information you need to make a well-rounded decision.
Be sure to give yourself a head start on the whole process by taking advantage of the resources we've provided for you online:
Value Your Trade
Financing Application
---
Nissan Service Center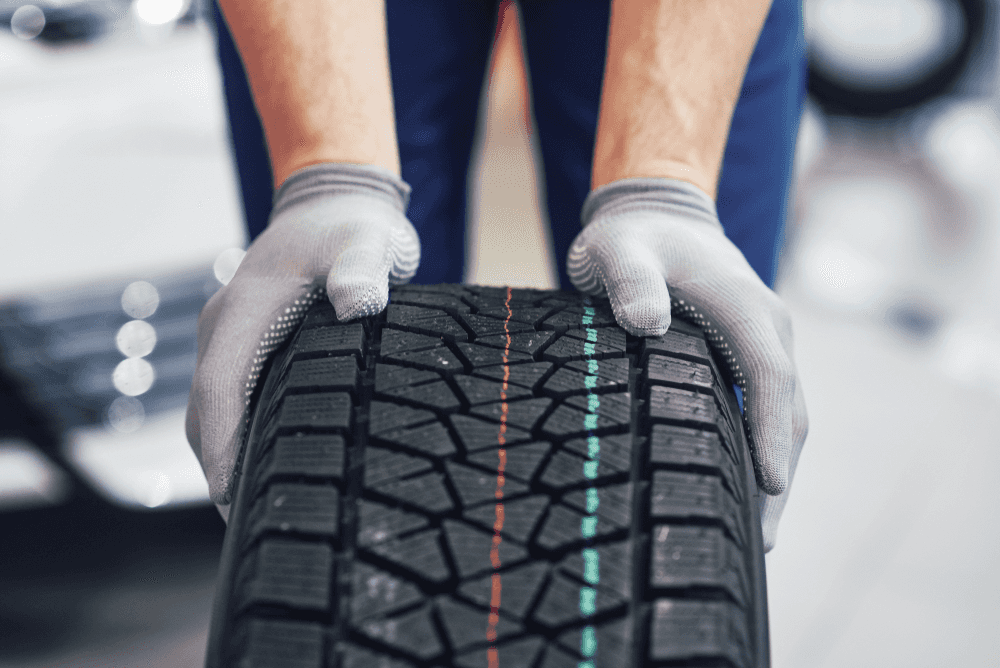 From routine maintenance to significantly more complicated repairs, the service technicians at our Nissan dealer near Bear, DE, can handle any challenge that comes their way. These certified experts use advanced equipment and methods to deliver precise results every time. Whenever you put your vehicle in their hands, you can be sure it will get the care it deserves.
Here are a few of the maintenance tasks you can count on us to perform on your car:
Wheel alignments
Brake repairs
Oil changes
Transmission flushes
Tire services
---
Things We Love About Bear DE
Whether you're interested in testing your problem-solving skills or doing something a little more physical, you're sure to agree Bear offers something for everyone. For starters, there's Axxiom Escape Rooms as well as Great Escape Delaware. There's also Mansion House Farm Paintball, New Castle 100 Archers, and Fred Rust Ice Arena.
While you're out making the most of Bear and its surrounding areas, be sure to swing by if you're in the neighborhood. We'll be happy to help you find the Nissan that will take your overall driving experience to the next level.
Come Explore the Possibilities At Sheridan Nissan Today
As you can tell, our entire team here at our Nissan dealer near Bear, DE, is dedicated to assisting you in any way we can. If you're ready to begin the process of finding your next Nissan vehicle, we're here to help. You can get everything started by contacting Sheridan Nissan to schedule your test drive.
---
---
Bob was amazing . Been In contact with me b4 I had the car and stayed in contact and been a great deal of help after . This dealership was worth the trip
Sheridan Nissan in NewCastle has Exceptional service for both sales and service. I would highly recommend to anyone looking. They are courteous and professional in both areas.
I'm always treated like a vip work always completed in a timely manner.any repairs fix right the first time.i would recommend this facility to any one who is interested a good service experience.
Bought my Pathfinder there new in 2015. Sheridan has done all the service since then. Car is running perfectly. (Knock wood!) Service team knows my car and knows their stuff.
I had two salesmen that helped me and my daughter to get a car.I liked their patience,Excellent customer service.I will always go there to buy another car if I need one again.Thank you so much.
Had my car serviced for oil change. Asked Bill to have my brakes checked also. They did a very thorough inspection of my vehicle and told me other items they noticed without pressure to get the additional service done. I did get the additional service because I trust them and have so far had good service there. Bill is very personable and helpful and even fixed my costs with a discount I received via email. Bonus car wash. Thanks Bill and service department. Very pleased and will return.
Salesman Michael Bellina was so helpful and knowledgeable I highly recommend him when looking for a car. He always had an answer for all my questions and his patience was appreciated
Hector is friendly, professional, and provided excellent service. I am very pleased with my purchase. The entire team was on point and helped me complete this transaction with ease. Thanks All!
If you have seen my service records you have seen Sheridan Nissan is the only place I will take my vehicles now.Your service department is the best I've ever dealt with.
The service was fast. I got an oil change and complimentary car wash . The waiting area needs a deep cleaning .
Our family has been buying Honda vehicles since the mid '80s and have never considered any other manufacturers. I have been wanting to buy a new pick up truck and started investigating different types and dealers. I am thrilled to have decided to buy my new 2021 Frontier from Sheridan Nissan. It was a pleasant experience. Bob Hoisington, with whom I dealt, was very knowledgeable and was not in any way pushy. It was a pleasure dealing with Bob. By the way, I love my new Frontier.
Sheridan Nissan has been my dealership, for both sales and service, since 2005. Due to the professionalism, courteous interaction, and expertise, I have not felt the need nor desire to go anywhere else.
Just had recent oil change/service done. Sheridan was upfront with vehicle inspection and any issues that where discovered. Very courteous and professional. Been customer since 2013, no complaints.
Great service department. They are kind, courteous and efficient. They even wash your ride! They repaired my vehicle right the fist time at a good price.
Bought a high end used Mercedes from Mike and the entire experience was great. I came from 300 miles away and the car was exactly as described when I arrived. Process was painless and quick, would recommend them to anyone who asks.
Service personnel were personable and professional. The service as usual was excellent. I recommend Sheridan to anyone wanting to purchase a vehicle because of their service department.
Everyone in the service area was very helpful and knowledgeable. The process was very quick and easy. My car now runs like it's brand new.
Friendly, informative salesmen. Bob was great. They laughed at my old adages while the paper work was done. Smooth process. Thanks for the pleasant experience!
Timely professional service. The service was completed sooner than expected and I was kept abreast of every finding. However, the overall cost of having everything I needed completed was too much for me.
Mike's team at Sheridan Nissan's Service Department was amazing. They serviced our 2014 Nissan Pathfinder and our 2015 Nissan Sentra and did a fantastic job. Bill - our service advisor - was extremely professional and as we have purchased 4 cars from Sheridan Nissan - we wouldn't go anywhere else. Thank you for everything you do for our family. The Dorsetts
I went to get my 2019 Nissan Sentra serviced for a routine oil change and have the tires balanced. The service rep was extremely nice, professional and answered all of my questions regarding my service, they even made recommendations to keep my car running smoothly. Thanks so much for your outstanding customer service, Sheridan Nissan of New Castle, De.!
All amazing things to say about our car buying experience today. I highly recommend working with Nate if you can! He worked with us to explore options based on our needs, preferences, and budget and we left extremely happy customers with a beautiful brand new ride. Great atmosphere as well and all the employees we encountered were personable and nice—Great customer service!
This will be my 3 car purchase from Sheridan Nissan. Eddie Flan is the best with no pressure sales. Kyle Smith in financing answered all questions and very patient. Overall I have always had a great experience which is why I keep coming back when it's time for a new car.
Nobody likes the process of buying a car yesterday was better than the past. The normal 3 to 4 hr process took only 2 hrs. probably because of the lack of stock BUT we left HAPPY and with a purchase Thank You , Bob Knowlton
They did a great job with my service. Everyone is so friendly, and they got the work done quickly. I Would definitely go here again.
It was ok. They did the job on time. The prices I do not know if it is ok because I did not go to any other place for the service.
I took my car in for a diagnostic test after having work done on it at another shop. Bill was awesome in getting back to me in a timely manner I appreciate the time it took for them to look at my car and give me the feedback that I needed. Unfortunately I had to take it back to the previous person who worked on my car but if I didn't have to I would've definitely left it at Nissan Sheridan in New Castle
Bob H. was very professional and knowledgeable about the various vehicles I looked at. Joe handled the paperwork end of the sale and was quick yet thorough. A great place to buy a vehicle.
Great job, excellent team work and attitude! Thank you for 5 stars customer service! Pedro is a very nice sales person! Well done job and service!
Brought my car in for a oil change, recall and noise coming from passengers front tire. They didn't find anything and didn't charge me. They did find a few other things wrong and fixed them.
Only came in for a recall fix for hood latch early morning. Service person was very professional and pleasant. Service was great and quick which was a plus!
Brought car in for perceived noise under carriage of my Pathfinder. Turned out to be something else. Wasn't charged! Service manager Mike is always personable and willing to go the extra mile.
Sheridan Nissan is Professional and I wasn't overcharged for my repairs! I will be returning for more services at this location. The process was effortless.
Garnet took fantastic care of my dad and was able to get him in a brand new Nissan frontier. Fantastic service by everyone involved
Excellent Service! I am a recent college graduate and was looking for a new car! My first big purchase, everyone was so nice and welcoming! They really took the time to understand my wants and needs in a car and were very hospitable!
I'm very please with the work ethic of helping me find my first car to finance, got me the best deals and offers , awesome warranty and I get oil changes for a life time with entry to the oil club they have to offer. I am very pleased.
So far my best visit for service. Dec 11th 8:15 am appt. New Castle Rt 13 location. The gentleman running the desk was outstanding. I don't remember his name, but the best on yet in 4 years. Everything went well. Thanks again
Everything was fantastic.
Wait wasn't too long. Good service
Pat was awesome great guy very friendly come back again new his stuff recommended things I needed very funny and pleasant nice person for Nissan
I recently serviced my 2016 Rogue and received excellent service. I was treated professionally and personnel made me feel welcomed. They are true to their word...a value that is lost in today's society.
Have a 2013 Altima and have owned a Nissan since 2003. Always get my service from Sheridan. I'm a member of oil change club which is a big help now that I'm 73. Service people are courteous and professional and go over your car's recommendations before proceeding forward.
I have the oil change plan and I'm always able to get an easily scheduled appointment. My appointment was completed in less than an hour and I was texted when completed. Highly recommended
It was time for me to purchase a new vehicle we and continue to have the best experience purchasing from this dealership. My family has worked with Bob Knowlton in the past and per usual working with him was a wonderful experience. Super patient and helped with anything needed. Highly recommend going to him! I also always get my vehicles served at Sheridan and always have the best experience with service manager Bill.
oil change and tire rotation
Took car in for oil change. Found 4 other items that needed attention. Went over list and prices. Listed most serious to least serious. Was able to get 3 done; will schedule remaining 2. Noticeable difference in car. Very pleased with the work done .
This was my first visit to the dealership for service and the team was awesome. Bill Heinsohn took care of us and spent the time to review the work with us. We would come back again to service our car. Thank you so much and happy holidays
I brought my car, that I purchased back in May from this dealership, in to get serviced for an oil change. I was given great service. I highly recommend this dealership for services and car purchases!
Have been getting my truck service there for 10 years always good and honest service never do they try to get something done on your vehicle that doesn't need it .
Great group of guys! JOE JOE and Langhston are great financial advisors! Joe JOE worked wonders with no hassle when I purchased my lease. I was expecting to pay at least nine grand more! I really thought he was joking when his number was way better than my research indicated. This is my third purchase from this dealership and I couldn't be happier with my car and truck. JOE JOE, LANGHSTON are honest and definatley go the extra mile to keep or get you on the road! We are now a Nissan only family......Thanks guys!
GO SEE JOE! I needed an oil change and an alignment check at the last minute. Everywhere I went was short staffed and scheduled two weeks out. Checked online, Sheridan Nissan, where I bought my Rogue "Elvira", had an availability! Service was great, the staff was very friendly and helpful. Service time was a bit long, but completely understandable considering labor shortage. Thanks, Joe!
I've been using this dealership for almost 30 years now. I've purchased five vehicles from them during that period. The service has been excellent during that entire period (which is definitely saying something). The sales side of the business is also exemplary, especially Bob Knowlton.
I purchased my 2016 Nissan Altima in 2018 and it has been the perfect car. The service department is great and the buying process was second to none.
Quick, & definitely rewarding
We had a great customer service experience with Sheridan Nissan this fall. We were on a hunt for a new pathfinder and when I called around numerous Nissans Mike , from Sheridan found me what I was looking for ! He was super professional and kind to our children who came along to buy on our new car. He walked us through the trade in process of our current Nissan and then we ended Up buying another Nissan Armada ! He is the best!
Great experience!! I've been there twice for service and it was only like an hour wait time. I would recommend to my family and friends to come to Sheridan!!!
Everything was fine. A 10!
She picked out this car on line before shopping around and it was still there . Price was above MSRP only dissapointment
quick service pleasant personel
I have been with Sheridan Nissan on 114 South Dupont Hwy for many years, I wouldn't go anywhere else, I am always treated well from the time I call them. the receptionist Donna is always very polite, helpful and friendly, my go to person is Mike G. I can't say enough good things about him, for all the years I've needed him, Mike G. has never not helped me out, especially when I've had an emergency, on Tuesday and car stopped running all of a sudden,it was almost closing time for Nissan, but I called Mike ...
Great experience with both purchasing my second Nissan and ongoing service. Wonderful staff at Sheridan Nissan! I have recommended this dealership to others and will continue to use them.
Went here for repairs first time back in over 10 years. They were pretty unorganized couldn't find my appointment than the wrong information was entered for my visit. To my surprise when they finally got it together everything went well and very satisfied with repairs.
Great sales staff courteous and professional great overall experience
Wonderful experience. Staff was very knowledgeable and attentive without being pushy. A lot of the dealerships in the area were charging way over retail, but this place was very fair in their pricing.
Mike B is the BEST salesman I ever worked with. He's honest, genuine, and no BS! If you need a car… to see Mike B.
Fantastic salesman very strait forward seemed honest let me test 3 different cars offered to let me drive it home to show my wife I thought that kind of service was dead & gone what a relief to see I was wrong thanks I will be recommending Nate Smythe to family and friends
Absolutely wonderful. My Nissan representative, Pedra, was able to work with my budget to get me a good deal. Very happy with my purchase.
I love how they genuinely take time to explain what is going on and what is needed with my car, without making me feel lost or stupid. Going to dealership as a female can be very intimidating but Matt is the best! He's so nice, welcomes you as soon as you walk in and keeps you updated the whole time there. The guys there are amazing.
The service was wonderful. I would like to thank our salesman, Pedra for working with me to get a monthly payments that works within my budget.
Second Frontier we bought from Sheridan. Felt like we were able to negotiate the best deal possible. Bought a 2022 in the hard to find Boulder gray. Overall good experience, will go back when the time comes.
As always Sheridan Nissan meets my expectations with service privided.
Good sales staff. Was able to answer the many questions that we had. Finance was also great to work with. Detailing of the new car could have been better.
Worked extremely well with us. We traded in two cars to downsize into one. Purchased a beautiful Nissan Rouge. Very friendly and helped us to get the best deal that we could. Would buy from Sheridan Nissan again.
Mike is professional and definitely goes above and beyond expectations.
Bill does a great job with our 4 vehicles that we purchased from Sheridan Nissan. Mike does a fantastic job with the service department. Our family appreciates the service that is provided every time we bring our vehicles in for service.
I use their oil change program and they always give me an inspection of my vehicle. They come back with recommendations but they aren't pushy, they give you options to choose from, to help you decide.
Matt R. Was a great advisor. He kept me informed and updated
Always great service! Staff is always eager to help you. Quality of work is always on point! I will be recommending my friends to purchase a new car from here.
i have been coming here since 2014. always excellent service. i have bought 4 cars from them too. also always excellent service and always w a smile
Bill was very thorough with explaining the services and what was going to be done with my car. All services only took an hour to complete
Went for oil change and tire rotation they did the oil change but forgot the tire rotation come on guys you can do better.
The sales man Bob with the tie 👔🤣 was very professional and informative about my new suv. I brought my car in for service oil change and was very happy with the service department and the service worker Pat.
Took my car for service. They do great work on your car. Let me know anything that should be done now so I can get it done while I'm there. I like that because it keeps my car running at its best. Also they have a friendly staff. The complimentary car wash is the great. Not only does my maxima run great it looks great to.
Matt in service was excellent. Service was completed in a timely manner and correctly while I waited. My car was cleaned after the service. I've never had a bad experience at this dealership.
Prompt, professional, courteous, attentive, thorough. Knowledge of the Leaf vehicle which isn't a guarantee at every Nissan dealership by any means. Voice of experience here.
The service was very good. The only question I had was why didn't you put out a Maxima for 2020? I asked 3 or 4 people who were Nessan employees, they couldn't say. I was forced to take a 2020 Altima, which was ok but not what I wanted.
Bob was the best! Easy to talk with which made the car buying process a lot less stressful!
bill was the technician i have ever dealt with. its nice to know he has your best interest in mind
Great customer service, advisor was very helpful and explained repair needed thoroughly. Clean environment. Friendly staff. Easy pick up and drop off. Will be back