Nissan Dealer Bear DE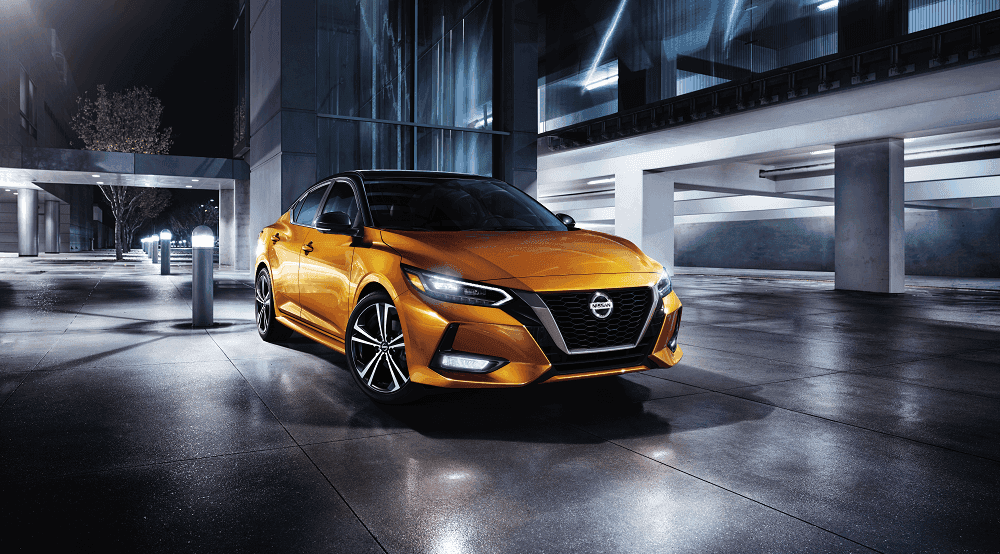 We here at Sheridan Nissan are well aware that our Bear, DE, customers value convenience whenever they're shopping for their next car. That's exactly what our team strives to provide.
To provide you with a clear picture of how we accomplish this for you, we've drawn up the following descriptions of each of our departments. Take a moment to read through them to find out for yourself if our Bear, DE-area Nissan dealer is the right one for you, or you can skip ahead to view our Nissan inventory easily online.
Diverse Nissan Inventory

Sedans? SUVs? Pickup trucks? We've got you covered no matter what your priorities might be. While you're perusing our lot and showroom, you'll be able to get a good look at such standouts as the Nissan Altima, the Sentra, the Rogue, the Nissan Murano, and the Frontier.
If you have any questions, our sales staff will be there to help you out in any way they can. A member of our team will also accompany you on each of those all-important test drives.
---
Hands-On Nissan Financing Assistance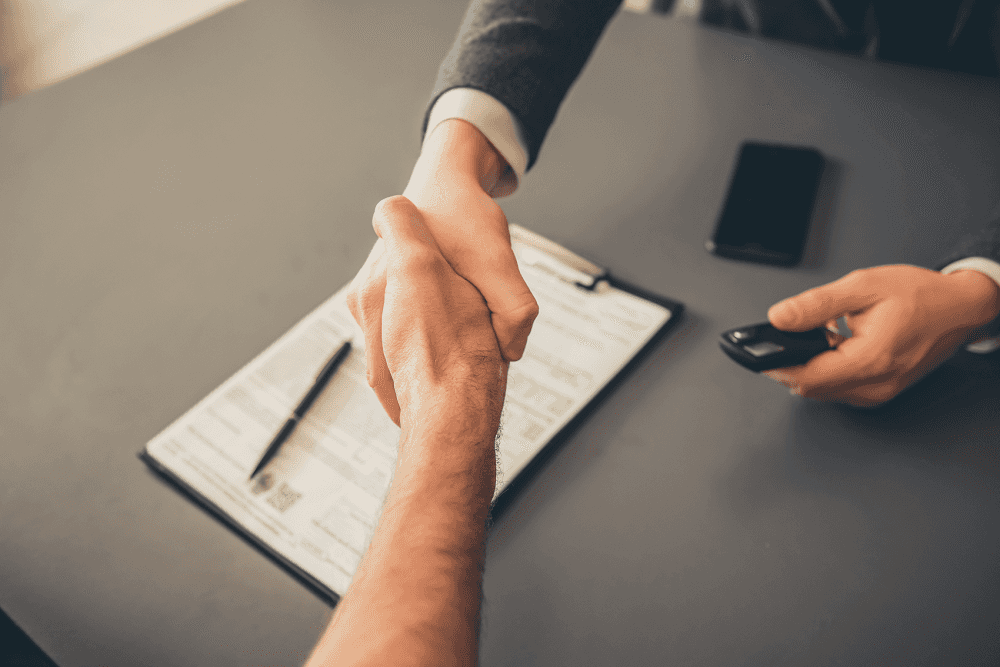 Whether you're interested in signing a lease or applying for a loan, the folks in our finance department will walk you through your options. They'll make sure you have all the information you need to make a well-rounded decision.
Be sure to give yourself a head start on the whole process by taking advantage of the resources we've provided for you online:
Value Your Trade
Financing Application
---
Nissan Service Center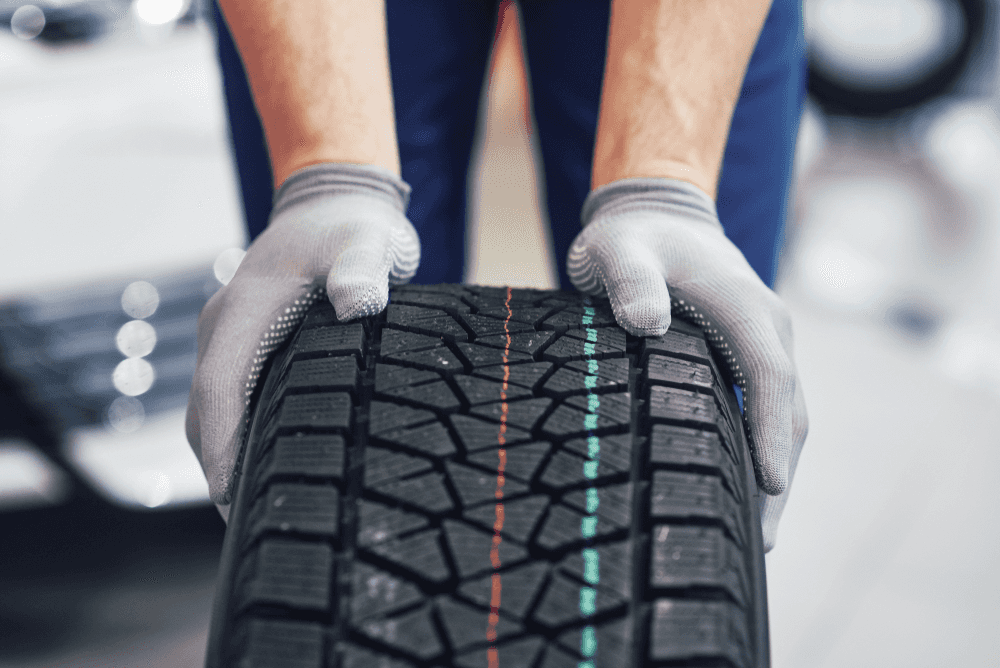 From routine maintenance to significantly more complicated repairs, the service technicians at our Nissan dealer near Bear, DE, can handle any challenge that comes their way. These certified experts use advanced equipment and methods to deliver precise results every time. Whenever you put your vehicle in their hands, you can be sure it will get the care it deserves.
Here are a few of the maintenance tasks you can count on us to perform on your car:
Wheel alignments
Brake repairs
Oil changes
Transmission flushes
Tire services
---
Things We Love About Bear DE
Whether you're interested in testing your problem-solving skills or doing something a little more physical, you're sure to agree Bear offers something for everyone. For starters, there's Axxiom Escape Rooms as well as Great Escape Delaware. There's also Mansion House Farm Paintball, New Castle 100 Archers, and Fred Rust Ice Arena.
While you're out making the most of Bear and its surrounding areas, be sure to swing by if you're in the neighborhood. We'll be happy to help you find the Nissan that will take your overall driving experience to the next level.
Come Explore the Possibilities At Sheridan Nissan Today
As you can tell, our entire team here at our Nissan dealer near Bear, DE, is dedicated to assisting you in any way we can. If you're ready to begin the process of finding your next Nissan vehicle, we're here to help. You can get everything started by contacting Sheridan Nissan to schedule your test drive.
---
---
The salesman who sold me my car back in June of 2020 called me last week to wish me a happy birthday. Never had that happen before. Thought that was very nice! Offered a free car wash with our service yesterday. Didn't expect that! Awesome dealership with great people working there!
Fast service for oil change and checkup. Nice waiting area and free carwash. Service representative and office personnel very friendly and polite. Will visit again for my car care.
This was my first Nissan and my first oil change! Everyone at Sheridan Nissan were very pleasant to work with. I'm happy with my service and I've found my Nissan home!
the sales person fought to get me the car of my dreams. it really was a hussle but he managed to work it out with the banks despite my credit score.
They are courteous and nice and we live Nearby !! We also buy all of our new cars here !!
It was a great experience from calling in to make my appointment (they basically could take me next day) to how honest the service manager was about some troubles with my car! Well worth my lifetime membership there!
I've been a customer with Sheridan for over 20 yrs and that should tell you. Great place with trusted Service Advisors. Kudos!!!!!
Bought a beautiful 2015 Nissan quest. Staff are all awesome 👌 Ask for Bob
Id like to thank Carmen Padilla for her Excellent customer service skills and professional demeanor. I avoid high pressure sales people and Carmen was very pleasant to deal with. The finance department was also as pleasant to deal with and forthcoming with all details around the terms. I recommend this dealership and give Carmen Padilla five stars.
Great selection of Certified Pre-Owned Rogue (and other) models. We found a great vehicle, and are enjoying everything about it. We didn't sit at the dealership for 4 hours which was great. We had an overall great experience with the used car team, and Bob Knowlton.
Bob Knowlton was my sales rep and he was awesome to deal with. Gave me all the information I needed and in a timely manner. He wasn't aggressive and just let me take my time with digesting the information and making a decision. Thank you!
I had an appointment for 9 am. The service was done. Customer service was excellent. In a word Awesome. Thank you Sheridan Nissan
I'm pleased with my experience with Sheridan Nissan. I found the right car at the right price. I thank you for working with me.
my friend took here 2 days ago and bought a car. very very friendly warm and helpful staff especially brandon and garnette. thank you guys for all your help patience and guiding us for many hours. appreciate your time and genuine help. take care.
I went in on a Saturday evening knowing exactly what I wanted. As soon as we walked in, everyone was very welcoming. I met with Garnet and he pulled the exact car I found online. He went over all the details of it with me and after test driving it, I knew it's what I wanted. Garnet was very informative. Everything was handled in a timely fashion and everyone was very helpful. I felt welcomed as soon as we walked in the door. Garnet even called me a few days later to check in to make sure I was ...
No pressure sales tactics. Very accommodating for time scheduling. Would recommend for sure.
I've always had a professional and expediant experience when having my car serviced at Sheridan Nisan. I would recommend it to any of my friends or aquaintences if they needed service for their car. Excellent.
Courteous, timely service
Great customer service. Mike B made my time there easy and comfortable. Super happy with the vehicle we chose too.
Extremely helpful. I'd had a flat tire the night before and they took me the next morning so I would not have to drive on the spare tire which was smaller than the regular tire. Another problem came up and they kept on working. They explained things and got permission as we went along.
They are great to work with, they keep you informed of what's going on with your car.
From my salesman to the manager to the financial reps, my experience with Sheridan Nissan was outstanding!!! They are excellent at what they do, and they worked hard to get me what I wanted. I highly recommend going to them!!! Thanks so much guys!!!
Experience was excellent start to finish! Mike was very friendly, informative, courteous. Was in and out of the dealership in less than 3 hours from test drive to drive off! 💕
Bob was amazing the manager was also helpful as well. The best car buying experience I had in a long time. Thank you so much
Got an oil change and my breaks replaced and they did an amazing job! The price for the breaks was also way lower than expected so that was awesome too
Everyone was very friendly and had no problem answering questions and they were thorough with taking care of my car . Will be back again for sure.
We were very pleased with Sheridan Employees. We had an appointment with Carmen Padilla, and she was awaiting for us as soon as we entered into the building. She was very friendly and attentive. During the process of buying the car, she explained everything to us step by step. Tiffany Dill who was the finance person, explained to us what we were signing. We will definitely be recommending Sheridan Nissan to our friends, family and co-workers.
I was in desperate need of a vehicle. I was referred to Sheridan Nissan by a lifer of Sheridan Nissan, my cousin. She told me she had an excellent Salesman at this business, and he would see to it that I came (drove) off the lot with a new vehicle, that was reliable and reasonable and mostly catered to my needs and wants. I must continue to Praise the Lord for his favor and blessings, because without him and being referred to Mr EDDIE.......MY vision for me would not have been filled. So to the SHERIDAN NISSAN FAMILY.......THANKS ...
Excellent customer service. Honest no pressure sales. Bob helped me decide the best car for me that would fit into the budget I had. He didn't try to over sale. Joe in financing broke down everything to me in simple terms and explain everything I was getting and what was covered. Sheridan Nissan will always get my business and referrals.
Very fast service. Honest mechanics.
Sheridan Ford has the better service for customers
I am not one to leave reviews, but I am inclined to here. Mike Bellina was a professional from start to finish and did business the right way. My wife and I couldn't be more pleased with our Rogue, and Mike made the process easy. Thank you, Sheridan Nissan, and thank you, Mike.
Daniel helped us get into a car that we liked and worked with us through the process he was helpful. thanks Daniel
We are happy to have our car service at Sheridan Nissan. Your staff are very friendly and helpful.
Truly great place to buy a car. The Sales Associate, Pedro, was knowledgeable and thorough during the entire process. The Finance Manager was Joe was an absolute pleasure to work with as well. The entire organization prides itself on its class and its family atmosphere, this is apparent in the way they speak and act with their consumers. Easy 5 star rating.
Bob took care of me best car dealer I ever had‼️‼️ Got my in a 2021 Sentra definitely worked to enhance the experience
I just happened to be shopping around for a 2nd vehicle with no Real intention to buy until Mr. Garrnett just happen to show me a vehicle I couldn't leave without. He was patient and knowledgeable and found me a Great deal to good to pass on. Tiffany was icening on top of the cake! You folks are a Blessing! Thank you for the Smile on my face!
Great customer service! Was able to work with our finances and purchase the car of my dreams! Garnett is awesome at what he does and was a pleasure to do business with.
Excellent communication and took care or mechanical problems.Great experience.
Usual professional and excellent service Jim howe
Always a great experience with fantastic service at Sheridan Nissan! My recent visit was for regular service and, once again, the team did not disappoint. They were friendly, on schedule, didn't try to sell me on things I didn't need, and efficiently serviced my car with a complimentary wash to boot! Thanks Sheridan!
They were very courteous.
Car service was awesome they even took the time to detail my vehicle.
Bob Knowlton went above and beyond to find the perfect vehicle match with everything we were looking for. He never rushed and took the time to actually listen. A complete joy to work with. We will definitely be buying from here again.
Just went in for my first oil change with Sheridan Nissan .. All went well no complaints with service. Only issue is the small cramped service waiting area needs to be expanded. Especially in light of the current situation. Other than that, fine thus far
Found a car through Sheridan's website, went to look and it was exactly as stated. Great customer service! Was able to leave with the car that night.
Everyone is helpful and friendly. The mechanics performed their services properly and efficiently.
Second car I bought from here. They have always been low pressure. And the pricing has been fair.
My sales person Bob Knowlton was great. He knew what I needed and my price. He did not try to up sell me. Directed me to car that fit. I love the car. He was friendly. It was great to walk in , get it done and leave happy.
My experience was a good one for my first visit. The reps were very helpful and informative. Kept me up to date as to what they were doing and what else needed to be done
I purchased my 2016 Rogue SL AWD from Sheridan Nissan in April 2019 and yesterday brought my son there to purchase his first car, a 2009 Maxima 3.5 SV. Bob is extremely professional and efficient, making the process unlike any experience I've had at other dealerships. I am planning on bringing my mother there to buy her next car. I highly recommend this business to anyone looking to buy a car.
Employees were very efficient. Provided a great service at a great price. They have a nice and neat waiting area with bottled water and cable TV.
The customer service is always superb. I've been a customer for years and the service is always consistently good, from the time you drop off, to the time you pick up your vehicle. The job is always done right the first time. The service advisors are all great and David Murphy was wonderful: on my last visit! Also Donna at the pick up desk is wonderful as well 🙂