Nissan Dealer Bear DE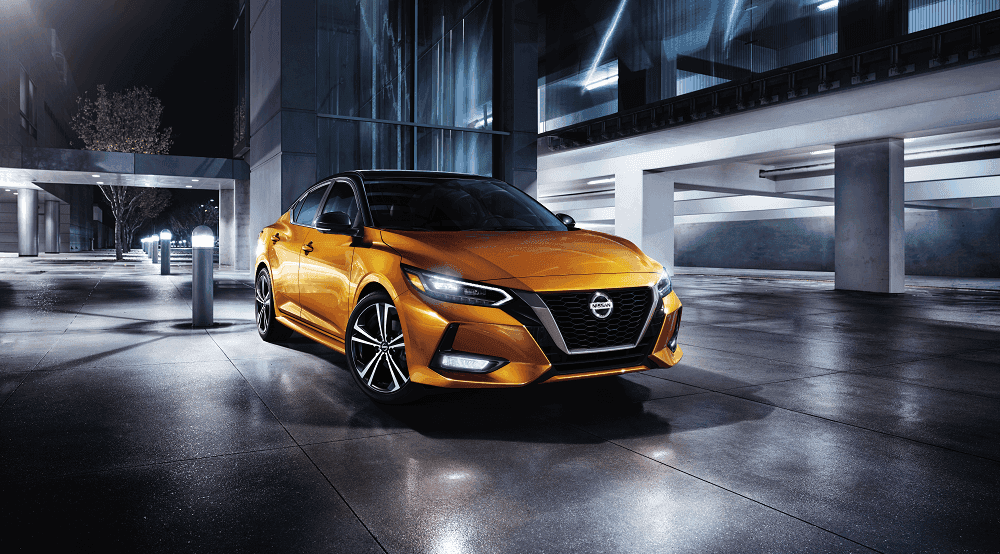 We here at Sheridan Nissan are well aware that our Bear, DE, customers value convenience whenever they're shopping for their next car. That's exactly what our team strives to provide.
To provide you with a clear picture of how we accomplish this for you, we've drawn up the following descriptions of each of our departments. Take a moment to read through them to find out for yourself if our Bear, DE-area Nissan dealer is the right one for you, or you can skip ahead to view our Nissan inventory easily online.
Diverse Nissan Inventory

Sedans? SUVs? Pickup trucks? We've got you covered no matter what your priorities might be. While you're perusing our lot and showroom, you'll be able to get a good look at such standouts as the Nissan Altima, the Sentra, the Rogue, the Nissan Murano, and the Frontier.
If you have any questions, our sales staff will be there to help you out in any way they can. A member of our team will also accompany you on each of those all-important test drives.
---
Hands-On Nissan Financing Assistance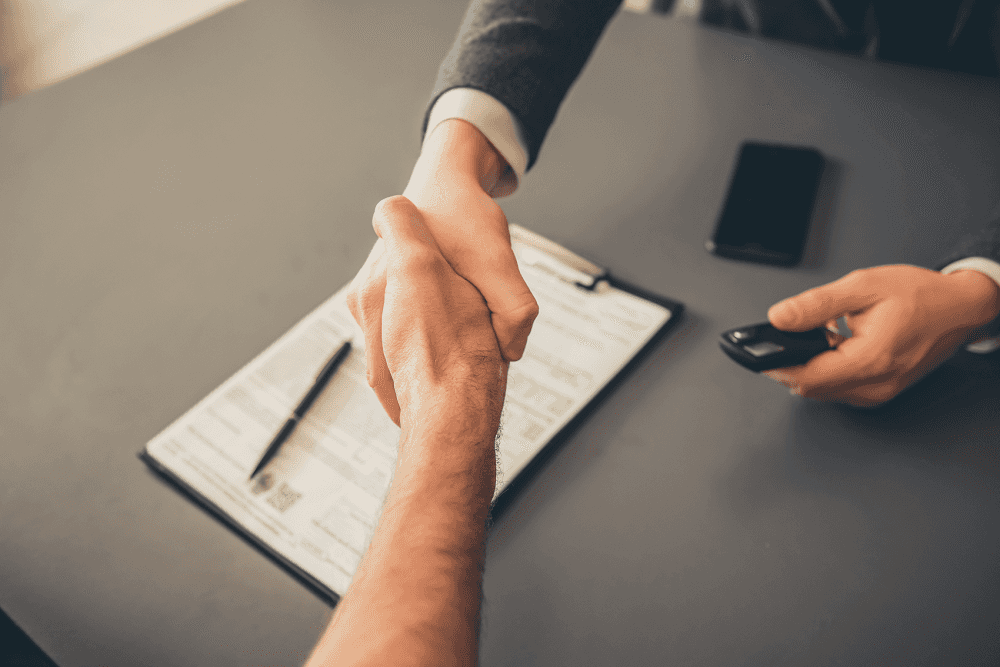 Whether you're interested in signing a lease or applying for a loan, the folks in our finance department will walk you through your options. They'll make sure you have all the information you need to make a well-rounded decision.
Be sure to give yourself a head start on the whole process by taking advantage of the resources we've provided for you online:
Value Your Trade
Financing Application
---
Nissan Service Center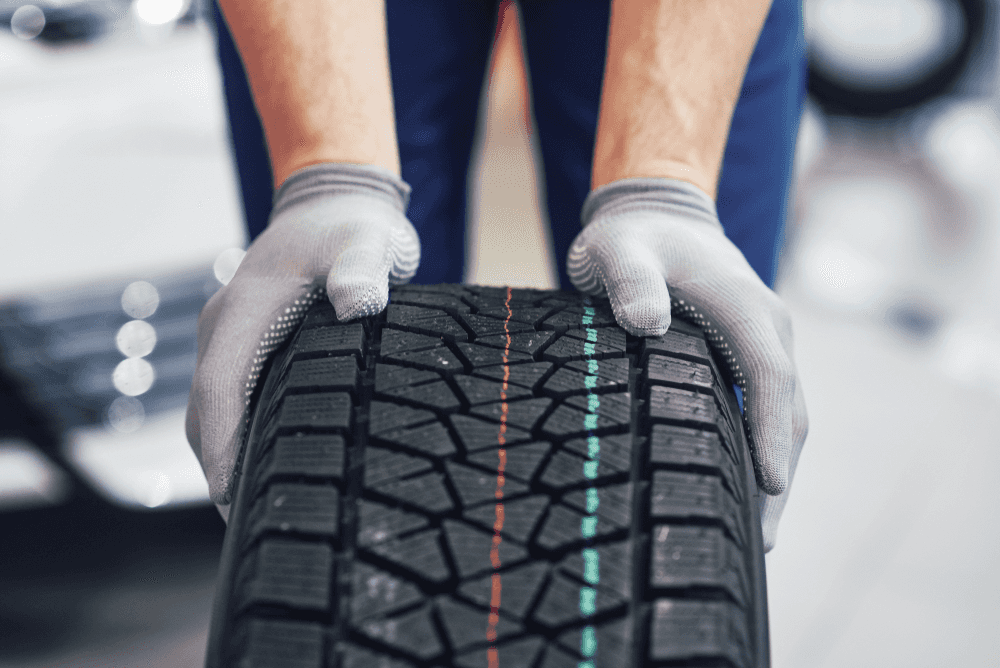 From routine maintenance to significantly more complicated repairs, the service technicians at our Nissan dealer near Bear, DE, can handle any challenge that comes their way. These certified experts use advanced equipment and methods to deliver precise results every time. Whenever you put your vehicle in their hands, you can be sure it will get the care it deserves.
Here are a few of the maintenance tasks you can count on us to perform on your car:
Wheel alignments
Brake repairs
Oil changes
Transmission flushes
Tire services
---
Things We Love About Bear DE
Whether you're interested in testing your problem-solving skills or doing something a little more physical, you're sure to agree Bear offers something for everyone. For starters, there's Axxiom Escape Rooms as well as Great Escape Delaware. There's also Mansion House Farm Paintball, New Castle 100 Archers, and Fred Rust Ice Arena.
While you're out making the most of Bear and its surrounding areas, be sure to swing by if you're in the neighborhood. We'll be happy to help you find the Nissan that will take your overall driving experience to the next level.
Come Explore the Possibilities At Sheridan Nissan Today
As you can tell, our entire team here at our Nissan dealer near Bear, DE, is dedicated to assisting you in any way we can. If you're ready to begin the process of finding your next Nissan vehicle, we're here to help. You can get everything started by contacting Sheridan Nissan to schedule your test drive.
---
---
I liked that I received fast service and the agent was very nice, I always have my car serviced at Nissan in New Castle Delaware.
Matt was wonderful. He made sure that I understood the service being done on my vehicle
My car is running like it's brand new! My car broke down in Delaware while traveling from NewYork for my nieces graduation. They were extremely helpful, kind, and did an exceptional job!
Garnett was really helpful and polite. He put me at ease during the process. He also wasn't pushy and was very understanding. Kyle the business manager was great too
Done before expected time .
Great service the team is always polite, kept me informed about my car .clean 10
They are always very pleasant and do a great job! There are also very profess .
Always excellent service. Bill is professional and very knowledgeable. Thank you so much for answering all of my questions honestly.
This dealership is always accommodating and customer service is always friendly, yet professional. I would highly recommend them.
Great service team and staff. Always professional.
Matt Rzucidlo was very professional and polite as always. I know my car will get the best service at Sheridan. Staff is always friendly and helpful.
The staff was professional and nice...The maintenance on my car was done in a timely fashion....much appreciated
I have used the service department countless times over the years. Wonderful service, from both Mike Galasso & Matt Rzucidlo!
Service after buying my Ised 2016 Ecplorer has been.excellent...Ran into problem.today with repair and was offered rental and got dealer car until mine is repaired.. I am.grateful.to.all.involved
My experience with Sheridan was wonderful, Robert Hoisington the sales man was informative, polite & had a good sense of humor. Also very professional and respectful.
Everyone involved was friendly, polite and helpful. I took my Nissan in for routine maintenance but had an additional problem. They fixed it with no questions asked. It gave me peace of mind.
Best service I could have possibly asked for. Hector, was an awesome salesman, give the man a raise!! Kyle in financing was the best too, he deserves one too! Lol. I walked out with a 2022 Nissan Rogue && they both made the process so easy. Great conversationalist, and good at explaining everything that went into buying the car. People like this are hard to find. Hector went as far as detailing my car himself, making sure it was past the standard detailing. Kyle even promised me a new car once he made big bucks!! Haha. Well I am now ...
Prompt assistance, quick shuttle service, continuous updates and clear communication of services provided and recommendations. Convenient waiting area conducive to remote work 👩‍💻 Quality and consistent
Every time I go to have my 2021 rogue service the service people are very friendly and helpful. The waiting room is always clean and bathrooms.
Desde el 2012 compro mis vehículos en Nissan y recibo servicio allí. Estoy muy satisfecho con el servicio que recibo
I had a wonderful visit. I am fully satisfied. I was talked care of and I was in and out in the time frame quoted to me. Great customer service. Especially being short staffed. I was quite impressed.
Staff is polite and knowledgable. My car was tepaired promptly. Wouldnt go anywhere else. I can aleays feel confident repairs iare professionally done. Great experience.
Quality workmanship and great customer service is always appreciated, especially when no one is ever really ready for that unplanned bill in this inflated economy!
Great service and everyone there is very nice!!! I would recomend this place to anyone who wants to get good and quality service for their car!!
Great service always, sales people very nice. The wait is not very long for oil change& easy to make a appointment. Would recommend Sheridan Nissan. I am on my 2nd Nissan now, never any major problems .
I was serviced immediately as I had a scheduled appointment. I was pleased with the work that was done and the work that was recommended. Everyone was polite and helpful.
The team here is always great at handling my vehicle needs. From beginning to end and keeping me informed about services needed. And what can wait.
Everything from purchasing to my first oriel change has been nothing less than phenomenal the team here treats you great every time not just when your buying I love the team here a Sheridan I can't wait to buy another vehicle from you guys 😊 huge shout out to Mike B. A dealership denied me because of an existing car and Mike got me into a even better car with the same lender I owe my car to him and I love it.
Garnett reached out to me who was very nice but he had a last minute dilemma so he referred me to Hector but he was busy as well! So Antonio helped me and he was excellent and patient with me! He really helped me through the process! I would definitely recommend Antonio to help you with your car buying experience!
Everyone was great they were friendly very helpful and polite I'll recommend my friends and family to buy your car's I love my car forever
I had a great experience and did not have to wait too long. I would definitely recommend Sheridan Nissan to any of my friends and family.
Antonio helped me through the whole process and he was a great help! The process was very fast and efficient! I felt like I got the car I wanted! Joe was very helpful and efficient as well! I highly recommend Sheridan if your looking for a new car!
Great treatment by salesman an finance department. Bob was very helpful through the whole process. Don't think I could of got a better deal anywhere else. Highly recommended. Will be using them again for future purchases.
Fast work and satisfactory 100% great service I Always get well treated and taken cared of, I will definitely recommend Nissan Sheridan to all of my friends that are looking for a car.
My experience has always been a good one . From sales to finance to service . All are professional and treat their customers has if they are their only customer. Very happy .
Brought vehicle in for a recall. Staff was friendly and took care of all of my needs. Service was very quick and Matthew was available for anything I needed. Having shuttle available for transport was very nice.
Sheridan Nissan continues to provide us with excellent maintenance service. They only recommend needed service and don't try to push extra, unnecessary work. Everyone on the staff is friendly and helpful and the waiting area is a great place to get work done! I would highly recommend Sheridan for all your service needs. It's the only place I take my Nissan.
The agents were very courteous and friendly. I didn't have too wait very long I'm happy how they remind you to come in for your service.
Took my Nissan altima here for oil change - smooth booking experience online and good communication. Keep up the good work - will look to come back next time.
Bill is worth my 30 mile drive to Delaware. I live in NJ and can't explain how I feel more taken care of not taking a advantage of…
Always fast, friendly and affordable.
Online scheduling for service made things a breeze. Car was done when they said it would and even ran it through the car wash for me. Service was related to a recall, so no charge. Im very happy with my experience.
The staff is very helpful and friendly. The place is very clean. Always have nice service there. They keep me informed of anything wrong with my car I am going on a trip soon and I know my car is road trip ready. Thank you to all the staff
Courteous and intelligent staff who are highly professional. Been dealing with Nissan like 13 years and I don't have course to regret my sales person or my service person I will go for Nissan anytime
Very professional! The sales rep hector help me out with everything and made the experience perfect!
My service at Sheridan Nissan has always been wonderful. I love Rhonda who schedules my appointments and Pat in service is my guy!! Excellent customer service.
The whole staff went above and beyond anything I could of asked for. Every question I had was answered, every worry I had was put to rest, they treated me as if I was family! They pulled out all the magic to get me in the car I wanted at the right price that worked for me! This was the first time I was ever here and am now a forever returning customer! I also received the sweetest package today, cookies!!! That's right, they sent me cookies! They call and check in to see how my vehicle is, see ...
The service people are all curtious and helpful.The facility was neat and clean.Tha nk you to Bill and Mike Glasso.for thier help. They were timely and did nice job and were informative about future repairs.
My experience @ Sheridan Nisssan has always been great. I've leased and financed vehicles from them since I moved to Delaware in 2014. Just bought a 2022 Nissan Rogue and it's a match made in Heaven thus far.
My experience @ Sheridan Nisssan has always been great. However I picked up my car on April 28, 2022 & my steering wheel was adjusted & now it's stuck.
I have always gotten an appointment immediately. The staff are knowledgeable, very helpful, professional and polite. Communication is great via phone and text. Thank you.
Amazing people, the services was the best, thank you all for the excellent services. Sense the start to the end a costumer was with me every 20 minutes telling me what was going on with my car.
Bob with the tie sold me a brand new car I'm so happy and I appreciate him so much. Thanks bob great service and great personality. He did not force me to buy and it was a lovely experience
Service was prompt and did exactly what asked for. There was no up selling me things I didn't need or want. Will go back again
Prompt service. Service advisor very professional. Additional service is needed. Had the possibility of having it added, so I wouldn't have to return. Be back!!!!
I always have a great experience where are the members there I recommend anybody to go to your location if I have ever had to buy another car I will go to you guys
I had been in an accident that left me with a total loss and car-less. I was a loyal customer of Hyundai and went there first to try a recoup what I had lost. I never would have thought to go to Nissan but after a horrible experience at a Hyundai I drove down to Nissan Sheridan. Right away I was met by Mike Bellina, asked what I was looking for and within two hours I had test drive two amazing cars and walked away with a Nissan that I was so happy with. He took everything I wanted and ...
I went there for and oil change and the service there was excellent wouldn't go no we're else number spot to go to especially for my first time going. Now when I am ready for a new car I'll definitely will going there for sure.
Each worker is extremely polite and helpful. I love how they explain everything to me so I'm not lost. Also, I was in and out no ridiculous waiting period.
I am new to the area and needed work done on my vehicle. Due to close proximity, I chose Sheridan and I'm glad I did. From my first call to picking up my vehicle, each person I dealt with were both professional, honest and friendly unlike the many dealerships I have dealt with over the years. I will be a repeat customer!!
Excellent Service from start to finish! First time here, I will definitely return for service and looking at buying a new car from here. Excellent!
sons car was in for service work. while there they identified 2 recalls plus the work it was there for. Matt kept me informed of everything going on.
Over the past 20+ years I've gotten three cars there and have taken them there for service since day one. Great staff and wonderful service.
Everything was great.The service was extraordinary and the people who work there really great.I would highly recommend Sheridan Nissan to those who are looking for a new or used vehicle.
Always a pleasure. They are honest, fairly priced, and don't push unnecessary items in the service department. I highly recommend the lifetime oil club if you purchase there as well.
Matt knew exactly what was needed and also informed me of outstanding recalls. Matt made himself available for questions and I also spoke with him through the day. This was a excellent experience and I look forward to getting my vehicle serviced in the future.
Courteous service provider. Service was promptly done and vehicle neatly washed. Will always recommend Sheridan for friends and family . Customer was excellent, quality of excellent. Facility clean and peaceful
Robert, Brandon and Kyle were amazing. Very personable and caring. Outstanding customer care through the entire process. Received a call from Robert this morning checking on me. I highly recommend Sheridan Nissan.
The agent was very courteous and knowledgeable to my needs.
Very easy to set up an appointment. Was taken on time. Also they found a safety issue with the brakes that needed fixing
Amazing!!! I've been coming to Sheridan nissan for my Altima for 8 years. The customer service is so incredible, I knew I had to come back for my new car! We checked out a couple other places prior just to explore options, and the service never even came close to what I've always experienced at Sheridan. Garnett went above and beyond ahead of time to keep in contact with me and send me cars. We randomly ended up at Sheridan one night and Garnett had already left, so we ended up with Pedro. Pedro was so helpful and really ...
Very easy to schedule my oil change! Got in the next day. Had oil change and a few other things done and a complimentary car wash and was finished in an hour! The service department are always very nice and helpful
Only place i take my car always treated like a vip.fast correct service the first time every time. Thank you Sherdian service.any future service will be at your dealership.
I am so happy I am part of the Nissan family. The way you guys take care of your customer is the best way ever. Thank you so much.
Very easy to make an appointment. Everyone I dealt with was professional and did everything necessary to meet my needs, from finding a good time for me to come in; acknowledging me the moment I came in the door; offering me a ride home if I didn't want to wait, or free coffee or water if I did; finding options when another waiting customer's phone became loud and intrusive; making sure that I understood what they had checked on my car, what work they had done, and explaining the costs of the work (which were very reasonable). They ...
My experience was superb very professional.The staff was friendly and gracious in every way to make sure you were comfortable.
Overall great experience, the service didn't take too long and they were honest about what needed to be done. I would recommend this dealership to anyone in need of service or buying a vehicle
I have brought 3 vehicles from Sheridan, specifically from Mike Bellina!!! Mike is Fabulous and knows his stuff. He always treats us with love and respect, never pushy or overbearing. He always make the deal happen for us!! I love Sheridan Nissan and will never buy from any place else🥰
I have bought 4 certified used vehicles from Sheridan Nissan on rt 13 in Delaware. I keep returning because of the great deals and the work their team puts into every sale. Service is great and helpful accommodating my needs and time. If you need a vehicle do yourself a favor and stop in.
Purchased 6 cars now from sheridan nissan , best dealership in area, will continue to use for purchases and services. Reccomend to friends, family and anyone in area.
Everyone nice and professional. Follows up with you on the repairs needed and then when it is completed. Great service and polite. Listens to your issue.
Excellent experience would return and send family and friends as well…
I bought my car from this Nissan Dealership. They have good customer service. They are friendly, polite, and always willing to listen to your problems and help you solve the solutions to your problems. I can recommend anyone to this particular Nissan Dealership in New Castle. Thanks for your service.
Great service and great care to both the car and the customer. Clean facility and super friendly service representatives and staff. Fast and efficient service.
Very fast and courteous service. I just needed an oil change and I was only there for 45 minutes and I also got a free oil change!