How to Trade in My Car

Are you ready to take the leap and upgrade your set of wheels? At Sheridan Nissan, we think that's great! With our large inventory of models to choose from, you can find the best ride for your New Castle, Wilmington, or Newark, Delaware, travels. We've streamlined the trade-in process so you can get behind the wheel quickly.
However, if you're new to this process, you probably have a lot of questions. Our dealership team is here to help you prepare with our "How to Trade in My Car" guide. Just follow the steps below and you'll be ready in no time!
How to Trade in Your Car in 3 Steps
Step 1: Know Your Vehicle's Value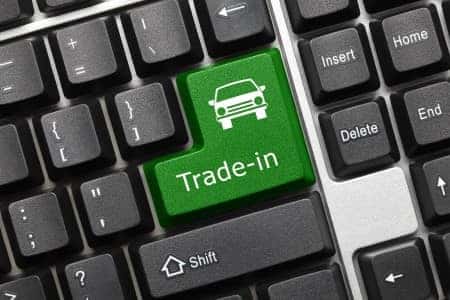 Selling or trading in your set of wheels is a big decision. After all, this was an investment you made. However, it can help you make another smart investment. If you're going to sell anything of large value, the first thing you should do is figure out its value.
The easiest way to do this is with an online appraisal tool and, luckily enough, we have one right here on our website. All you have to do is navigate to our Value Your Trade page and complete three easy steps. These include:
Input your vehicle's year, make, model, and mileage into our form powered by Car and Driver.
Add in any options that apply to your vehicle.
Provide us with your contact information so you can receive your estimate.
Step 2: Complete Your In-Person Appraisal
After you've received your estimate, you'll need to meet with one of our certified technicians. They'll do an in-person inspection of your model to ensure everything matches up with your estimate.
To do this, just schedule an appointment at our dealership, bring us your car, and we'll take care of the rest.
Step 3: Accept the Offer & Find Your Next Car
After the inspection, we'll present you with a firm offer. It's your choice whether or not to accept it since it's never an obligation to trade in your model at our dealership.
If you choose to take the offer, congratulations. You can now start your search for a new or used model from our dealership. Whether you use the trade-in value for a down payment on a brand-new model or to pay off the majority of a pre-owned vehicle, there's something for everyone right here!
How to Boost the Value of My Trade-in
We want you to have the best trade-in experience possible. If you're looking for ways to boost your vehicle's trade-in value (and who wouldn't?), consider the following.
Wash & Detail Your Vehicle: First impressions say a lot, and with a freshly cleaned model, you'll tell our dealership you're in the business to trade.
Repair & Maintenance: Whether your vehicle needs one last oil change or a ding or dent repair, it's smart to get it done beforehand.
Trade Your Car at Sheridan Nissan
If you're ready to trade in your vehicle for an upgraded set of wheels, turn to the team at Sheridan Nissan. We gladly accept trade-ins on most makes and models in the New Castle, Wilmington, and Newark, DE, areas.
Let us know you're coming by scheduling an appointment with our team today!
---