Fast Feet Shoe Repair: Caring for Customers Since 1962

Specializing in shoe repair since 1962, sixth-generation Fast Feet Shoe Repair has won numerous awards for outstanding service over the years. Whether you need a heel replacement or want to change the color of your boots, the staff at Fast Feet Shoe Repair will restore your shoes to their former glory in no time.
Below, you'll find more information about Fast Feet Shoe Repair's history and services.
---
The History of Fast Feet Shoe Repair: Belgian Beginnings
Belgium native Daniel Verbruggen founded Fast Feet Shoe Repair as a fifth-generation shoe repair professional in his home country. In 1984, he and his family opened their first storefront in the United States that stands to this day in the Concord Mall in Wilmington. In addition to this location, the family-operated business has expanded to include another storefront in the New Castle Farmers Market.
---
Shoe Repair Services to Take You Far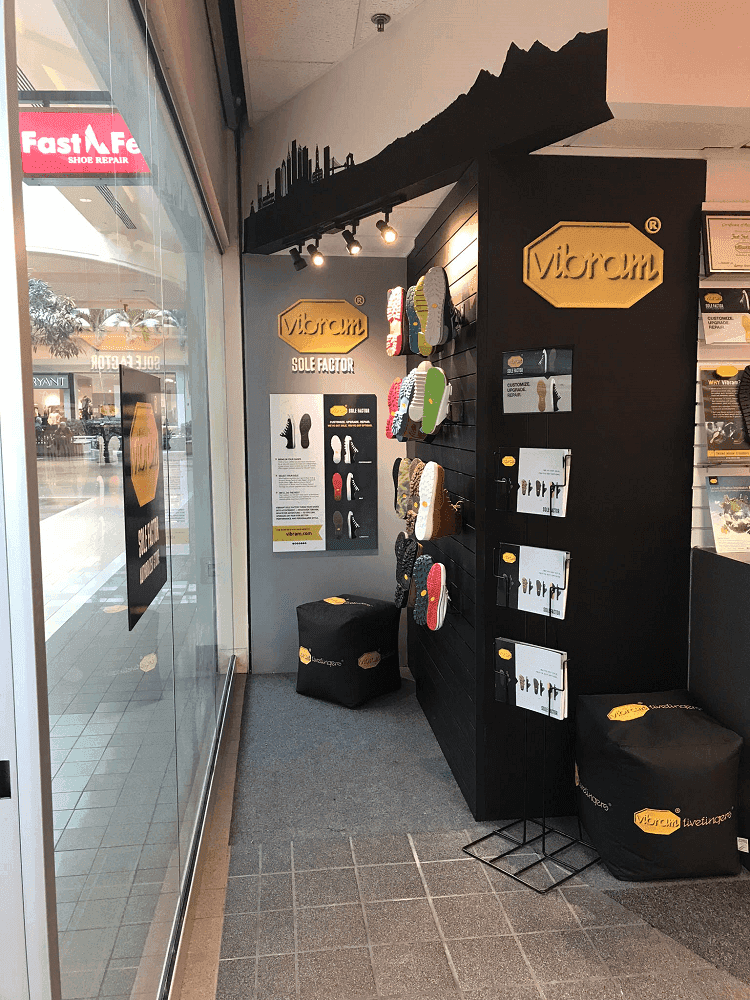 At Fast Feet Shoe Repair, you and your shoes always come first. To help extend the life of your favorite footwear, Fast Feet Shoe Repair offers shoe care and comfort products on top of their extensive shoe repair services. Some of Fast Feet Shoe Repair's most popular services include:
Heels
Soles
Sole protection
Along with these common services, Fast Feet Shoe Repair also offers a long list of specialty services for more than just shoes and boots, like the following:
Satin dye
Leather dye
Handbag cleaning & dye
Ugg cleaning
Sewing & patch repair
Handbag repair
Luggage repair
Orthopedic work
Leather repair
Zipper repair
---
Repair with Pink Charitable Campaign
Repair with Pink is a charitable campaign to contribute to the fight against breast cancer. Featuring a line of vibrant pink hand-cut heels and/or soles, these fully customized and expertly crafted additions make a bold statement.
Available on any style of shoe for both women and men, 10% of all Repair with Pink proceeds go directly to the Breast Cancer Foundation. By supporting research, patient support, and education, this foundation gets one step closer every day to eradicating breast cancer.
---
Fast Feet Shoe Repair: "If the Shoe Fits, Repair It!"
Wondering if your favorite pair of stompers can be saved from the test of time along with miles of walking? Bring them into Fast Feet Shoe Repair to see the masters at work. Abiding by the motto, "If the shoe fits, repair it," the Fast Feet Shoe Repair family works tirelessly at their craft. To learn more, follow them on Facebook and Instagram!