Vehicle Review: 2018 Nissan Altima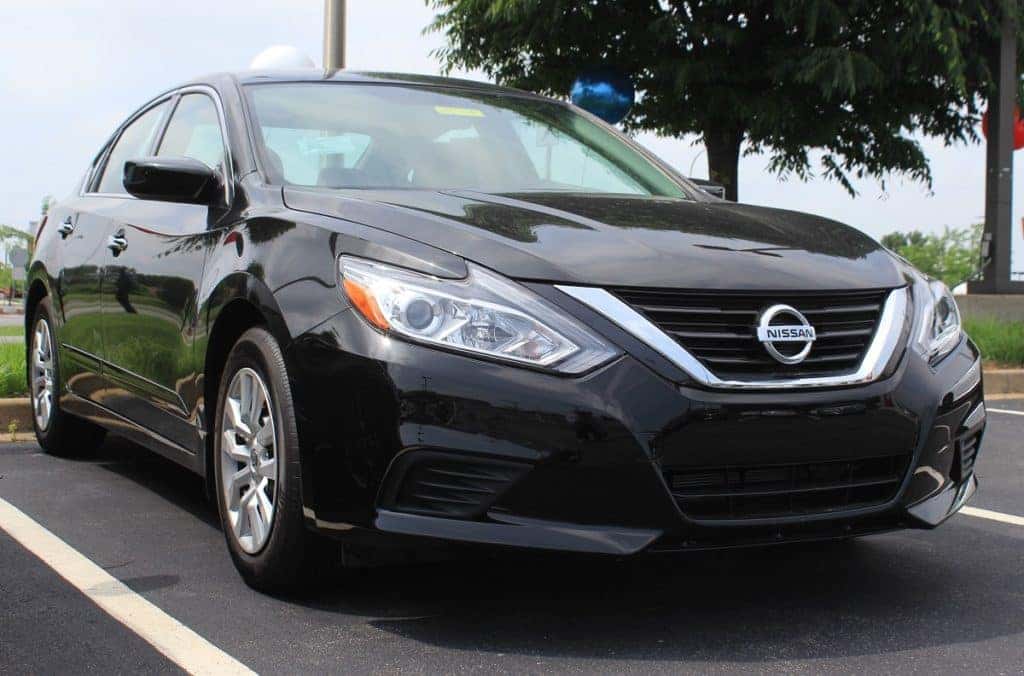 The 2018 Nissan Altima has the look of a luxury sedan with an economical price tag. You'll find everything you need in a sedan, from performance to technology. When you go see Joe at Sheridan Nissan, you'll also find the best deal at the lowest price.
Capability and Technology
It happens: your mind wanders a little while driving, and you need some backup. Nissan Intelligent Mobility™ in the Nissan Altima is here to help! Nissan Intelligent Mobility™ includes
Intelligent Forward Collision Warning1
Automatic Emergency Braking2
Blind Spot Warning3
Rear Cross Traffic Alert4
Rearview Camera
It is important that the driver pays attention to their surroundings, but there is a sense of security knowing your Altima has extra "eyes" on the road.
Nissan Intelligent Mobility™ also allows you to stay connected even on the go with Android Auto™ and Apple CarPlay™. Find destinations, answer phone calls and listen to music, audio-books and podcasts. With voice recognition technology, you can do this all hands-free while keeping your eyes on the road.
Additionally, with Nissan Intelligent Mobility™, you can set up various alerts in case of an emergency, such as contacting help if you're involved in a collision. You will also have remote access to your Altima: lock/unlock, start the engine and flash your lights if you forget where you parked. These features are available at your fingertips, and at the end of the day, make your commute easier.
Performance
This spacious sedan boasts a 38 MPG highway and 27 MPG city in the 4-cylinder engine, and 32 MPG highway and 22 MPG city in the V6 engine. With either option, you'll get impressive efficiency and power. Nissan's Xtronic CVT transmission holds the engine at the ideal rpm for the job, providing a wave of power when you need it and running low rpm for quiet, efficient cruising when you don't.  And don't worry — the Nissan Altima handles so well, you'll always have a smooth drive on every road.
So, Why the Altima?
The safety features alone could win anyone over. When you add in all the technological features, its fuel economy, front headroom, front legroom and performance feel like added bonuses. This package deal comes at a bargain, especially at Sheridan Nissan. Schedule a test drive and be sure to go see Joe today!
1 IFCW is intended to warn you before a collision occurs; it cannot prevent a collision. Speed and other limitations apply. See Owner's Manual for details. 2 AEB cannot prevent accidents due to carelessness or dangerous driving techniques. It may not provide warning or braking in certain conditions. Speed and other limitations apply. See Owner's Manual for details. 3 Blind Spot Warning is not a substitute for proper lane change procedures. The system will not prevent contact with other vehicles or accidents. It may not detect every vehicle or object around you. 4 Not a substitute for proper backing procedures. May not detect all moving vehicles. Speed and other limitations apply. See Owner's Manual for details.